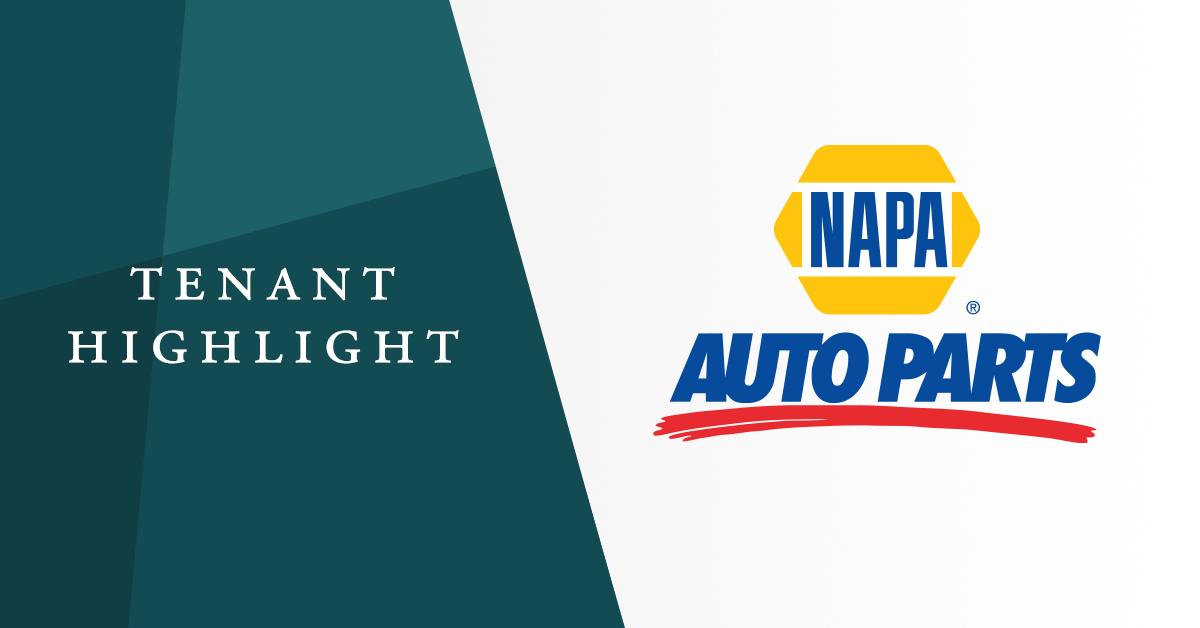 Genuine Parts Company, the sole member of NAPA Auto Parts ("National Automotive Parts Association"), was recently assigned a BBB investment-grade rating from Standard & Poor's after having been previously unrated by the organization. Among the factors leading to the rating were Genuine Parts Company's solid market position in automotive maintenance, repair, and operations, the stable and ongoing demand for its necessity-based products and services, expected growth in the company's sales and profits, and the strength of the NAPA brand. ExchangeRight's total assets under management currently includes 23 net-leased properties that are operating as NAPA Auto Parts stores, collectively spanning over 209,000 square feet across ExchangeRight's total assets under management.
Following Standard & Poor's initiation of a rating for Genuine Parts Company, Moody's also reaffirmed their Baa1 rating as of March 2021. Moody's periodic review reported a stable outlook due to Genuine Parts Company's focus on auto industrial services and its strong balance sheet, among other factors.
We remain confident in the resilience of NAPA and our other tenants that operate across 16 recession-resilient industries. As a result of our focus on investment-grade tenants in essential industries, we continue to maintain our track record of collecting 100% of the rent that is due from all of our net-leased tenants and continue to provide investors with uninterrupted monthly distributions that are meeting or outperforming original projections for all of our current and past offerings.


About NAPA
Since forming in Detroit in 1925, NAPA has been serving the country's transportation needs. The company currently provides over 500,000 replacement parts, specialty parts, and pieces of equipment for the auto repair, collision, heavy-duty truck, and industrial sectors. NAPA operates a contingent of its 6,000 stores and over 16,000 NAPA AutoCare and AutoCare Collision Centers throughout the U.S.