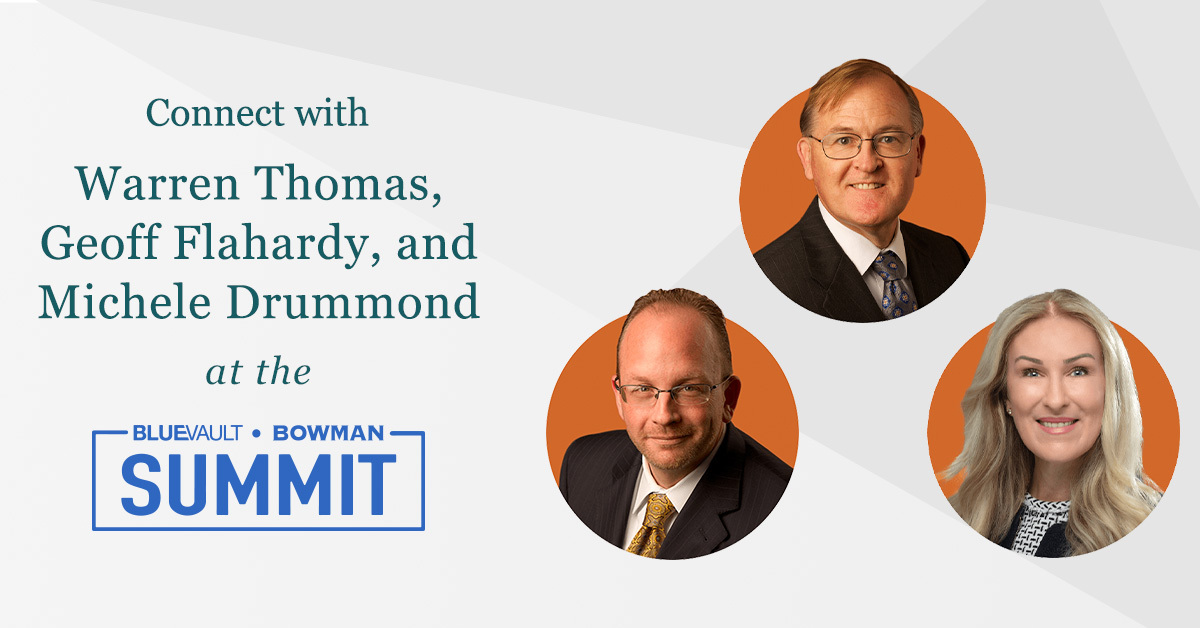 ExchangeRight Managing Partner Warren Thomas, Director of National Accounts Geoff Flahardy, and Senior Vice President Michele Drummond look forward to connecting with advisors and representatives March 6–8 at the Blue Vault Bowman Alts Summit to share information about the company's successful Alts strategies, strong track record, and more. View ExchangeRight's agenda for the in-person and virtual event below.
On Monday, March 6, from 3:45 p.m. to 4:15 p.m. ET, Warren will present 1031 and REIT Solutions for Capital Preservation, Resilient Income, and Strategic Exits, where he will share a review of ExchangeRight's 1031 DST and REIT platforms, performance highlights, and the benefits of investing in diversified portfolios of recession-resilient real estate.
On Tuesday, March 7, from 7:55 a.m. to 8:40 a.m. ET, Warren will present The Right Alts for the Right Clients at the Right Time, unpacking the macroeconomic trends that are providing advisors with opportunities to grow their business by meeting clients' need for reliable income, sharing ideas for advisors and representatives to implement in their practices.
On Tuesday, March 7, from 11:15 a.m. to 11:25 a.m. ET, Warren will present Meet ExchangeRight. During the session, he will tell the story behind the passion, purpose, and structure of ExchangeRight, including core features of ExchangeRight's investment strategy, with a focus on the investor needs that the company works to serve.
On Tuesday, March 7, from 11:35 a.m. to 12:15 p.m. ET, Geoff and Michele will host intimate meetings with small groups of representatives and advisors to answer any questions and discuss how ExchangeRight's platforms serve common investor needs.
On Wednesday, March 7, from 1:20 p.m. to 2:20 p.m. ET, Geoff will be a featured panelist on Alts in 2023 to provide insights into the outlook for Alts throughout the coming year.
Warren, Geoff, and Michele are excited to have so many opportunities to share our story with you at the Summit. For inquiries or to schedule a personal conversation with Warren, Geoff or Michele, please email offerings@exchangeright.com.
For more information about Blue Vault Alts Summit 2023, please visit https://summit.bluevaultpartners.com.