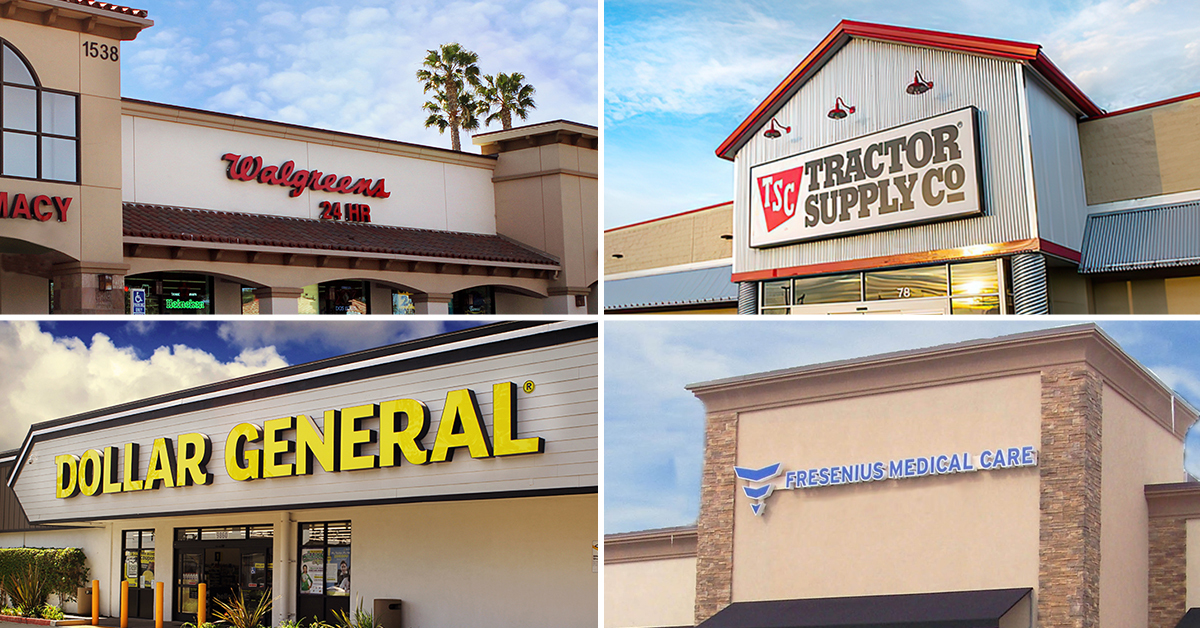 PASADENA, Calif. - ExchangeRight has recently brought two additional Net-Leased Portfolio DSTs full cycle in Q1 2021, generating annual returns ranging from 6.77-7.73% for investors who chose to cash out or complete a 1031 exchange with their proceeds. Annual returns were the equivalent of 8.31-9.16% for investors who chose to complete a tax-deferred 721 exchange into the acquiring REIT, based on an independent KPMG valuation of the acquiring portfolio. ExchangeRight provided the investors in each portfolio with the option to perform another 1031 exchange, receive cash, complete a tax-deferred 721 exchange, or any combination of these options.
ExchangeRight provided uninterrupted monthly distributions to investors throughout the two offerings' nearly 5-year and 8-year hold periods without ever reducing or delaying any distribution payments. Together the portfolios were diversified across 28 net-leased properties, featuring investment-grade tenants successfully operating in essential industries including Walgreens, Tractor Supply, Dollar General, and Fresenius Medical Care.
"This marks our seventeenth and eighteenth successful full-cycle offerings and reflects ExchangeRight's purpose of sourcing, syndicating, and managing best-in-class real estate portfolios to faithfully steward wealth," said Joshua Ungerecht, a managing partner of ExchangeRight. "As we press forward, offerings from our net-leased platform continue to go full cycle at a steady pace in line with our long-term aggregation strategy, which is designed to give investors flexible exit options and maximize investor value into the future."
ExchangeRight and its affiliates' vertically integrated platform features over $3.4 billion in assets under management, diversified across more than 800 properties, over 14 million square feet, and throughout 40 states. More than 4,800 investors have trusted ExchangeRight to manage their capital. All of the company's current and past offerings have met or exceeded targeted cash flow distributions to investors since the company's founding in 2012.
About ExchangeRight
ExchangeRight pursues its passion to empower people to be secure, free, and generous by providing REIT, fund, and 1031 DST portfolios that target secure capital, stable income, and strategic exits. The company strategically acquires and manages long-term, net-leased assets backed by investment-grade corporations that successfully operate essential businesses in the necessity-based retail and healthcare industries. Please visit www.exchangeright.com for more information.
Media Contact
Lindsey Thompson
lthompson@exchangeright.com
(855) 317-4448