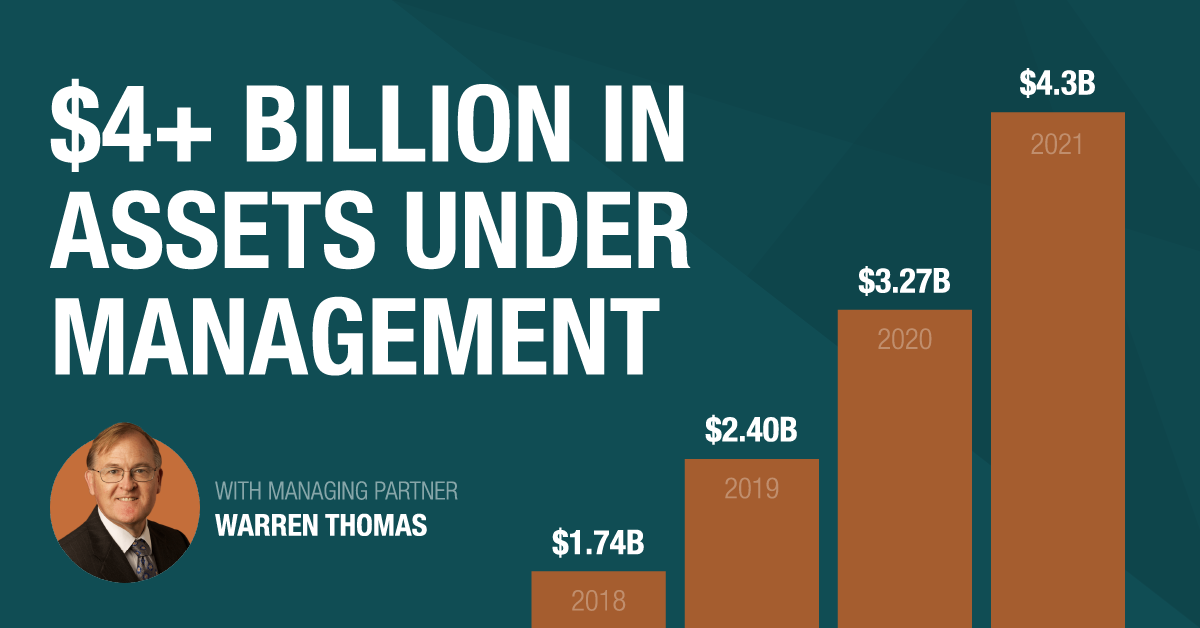 PASADENA, Calif. - ExchangeRight and its affiliates have surpassed $4 billion in assets under management with the full subscription of ExchangeRight's 50th net-leased portfolio, maintaining 100% rent collection across all 975+ of its net-leased properties under management. The company has provided uninterrupted investor distributions meeting or exceeding projected cash flow targets across all offerings since ExchangeRight's founding. All full-cycle events completed by the company have outperformed original return projections.

"As we surpass $4 billion in assets under management, we are incredibly pleased that we have been able to serve investors by maintaining a track record of meeting or exceeding projections for all of our net-leased offerings," said Warren Thomas, a managing partner of ExchangeRight. "We have been excited by the level of growth that we have been experiencing and are committed to maintaining the same principles and values that have enabled us to faithfully steward investor wealth through this important milestone."

"When investors choose to invest with ExchangeRight, they choose to invest alongside the company founders, our family members, and many long-term investors who have believed in our strategy since the beginning," said Joshua Ungerecht, a managing partner of ExchangeRight. "We are proud to achieve this milestone alongside our committed team, and we are blessed to share this accomplishment with those who have been supported by our commitment to providing secure capital, stable income, and strategic exits."

Hear from Thomas to learn how ExchangeRight achieved this significant milestone in less than a decade by clicking the video below.
Performance Insights as of October 31, 2021
ExchangeRight's net-leased offerings have produced average annual investor distributions of 6.72% over the past 5-year period.
The average annualized return in addition to a 100% return of capital across ExchangeRight's 19 full-cycle offerings is 9.19%.
The average annualized return across ExchangeRight's full-cycle net-leased offerings is 7.87% for cash and 1031 investors and is equivalent to 9.72% for 721 investors.
Over 5,700 investors served through 70 offerings
112 consecutive months of meeting or exceeding distributions targets
100% rent collection maintained across 975+ properties under management
The past performance of ExchangeRight and its previous offerings does not guarantee future results.
About ExchangeRight

ExchangeRight pursues its passion to empower people to be secure, free, and generous by providing REIT, fund, and 1031 DST portfolios that target secure capital, stable income, and strategic exits. The company strategically syndicates net-leased portfolios of assets backed primarily by investment-grade corporations that successfully operate in the necessity-based retail and healthcare industries, as well as diversified value-add portfolios of inline and outparcel retail spaces shadow-anchored by strong-performing grocery tenants. Please visit www.exchangeright.com for more information.

Media Contact
Lindsey Thompson
lthompson@exchangeright.com
(626) 773-3448