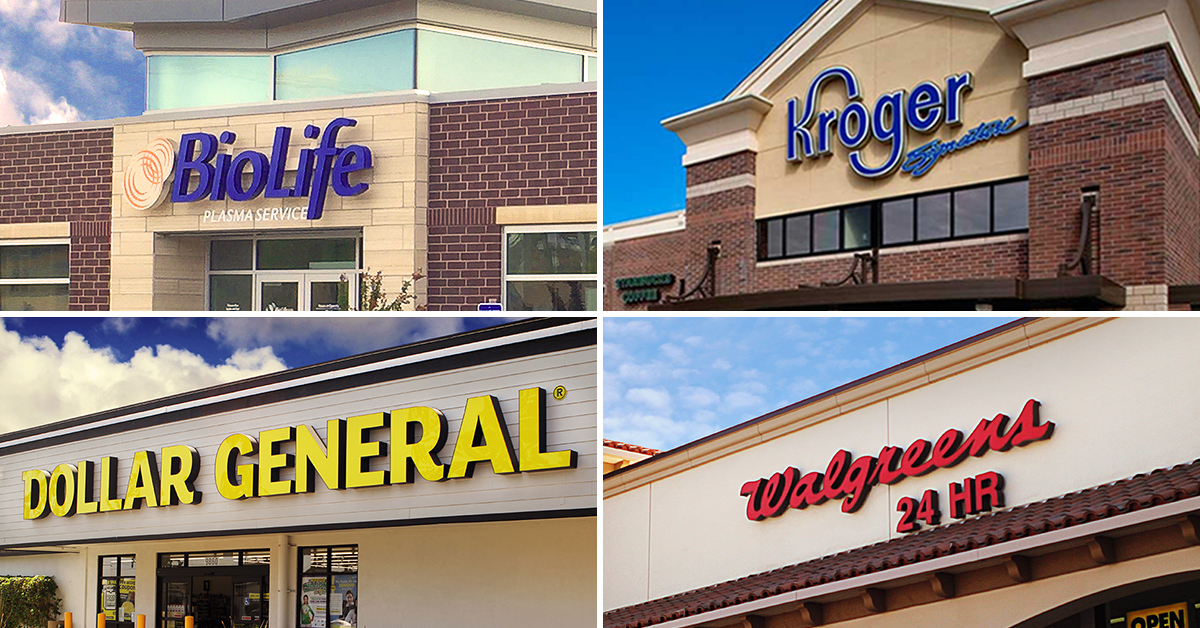 PASADENA, Calif. - ExchangeRight has fully subscribed its $97.43 million Net-Leased Portfolio 39 DST offering designed to generate stable cash flows to investors, starting at 6.21% annualized. The portfolio's assets are leased exclusively to national investment-grade tenants operating essential businesses, including Kroger, Walgreens, Dollar General, BioLife, Giant Eagle, Dollar Tree, and Tractor Supply.
Net-Leased Portfolio 39's portfolio is diversified over 18 single-tenant net-leased properties located in 10 different states. The properties' net leases are backed by companies providing necessity retail and healthcare services that have remained open and operating throughout the COVID-19 crisis. The offering launched with 10-year financing with a fixed annual interest rate of 4.02%.
"We are pleased to add Net-Leased Portfolio 39 to our growing number of DST offerings, every one of which has met or exceeded targeted cash flow distributions to investors from inception to date, even through the height of the COVID crisis," said Warren Thomas, a managing partner of ExchangeRight. "As with each of our DST offerings, our exit strategy is structured to provide investors with flexible exit options once it is taken full cycle, allowing each investor to perform another 1031 exchange, cash out, or complete a tax-deferred 721 exchange into a REIT."

ExchangeRight and its affiliates' vertically integrated platform has over $2.9 billion in assets under management, diversified across more than 700 properties of over 13 million square feet located throughout 38 different states. More than 3,800 investors have trusted ExchangeRight to manage their capital. All 56 of the company's current and past offerings have met or exceeded targeted cash flow distributions to investors since the company's founding in 2012.
About ExchangeRight
ExchangeRight pursues its passion to empower people to be secure, free, and generous by providing REIT, fund, and 1031 DST portfolios that target secure capital, stable income, and strategic exits. The company sources, syndicates, and strategically manages long-term, net-leased assets backed by investment-grade corporations that operate essential businesses successfully in the necessity-based retail and healthcare industries. For more information, visit www.exchangeright.com.
Media Contact
Lindsey Thompson
lthompson@exchangeright.com
(855) 317-4448