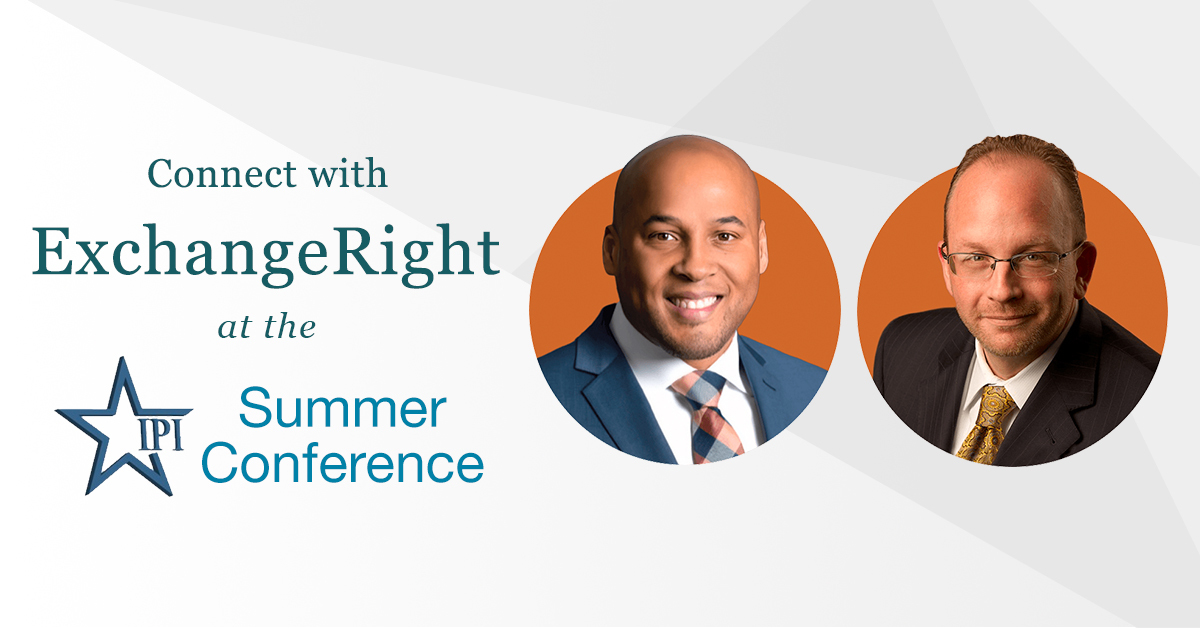 ExchangeRight's Senior Vice President Fletcher Galloway and Director of National Accounts Geoff Flahardy look forward to meeting with you at IPI's Summer Conference in Indianapolis June 22-24 at The Alexander.

Discover how ExchangeRight can provide your clients with stable income, strategic exits, tax deferral, benefits for financial planning, and more through our vertically integrated platform featuring:
REIT, 1031, and 721-exchangeable DST offerings of diversified net-leased and value-add assets
$5.0+ billion net-leased AUM with 100% rent collection, providing 6.55% 5-year average investor cash flow, as of 05/31/22
Primarily investment-grade tenants operating successfully in necessity retail and healthcare
To schedule a personal conversation with Fletcher or Geoff to discuss how to preserve and grow your clients' wealth through ExchangeRight's historically recession-resilient portfolios, please email offerings@exchangeright.com.
Past performance of the Sponsor and any past offerings is not indicative of future results. Liquidity and exit objectives, timing, and results are not guaranteed. All statistics provided are as of 5/31/22.